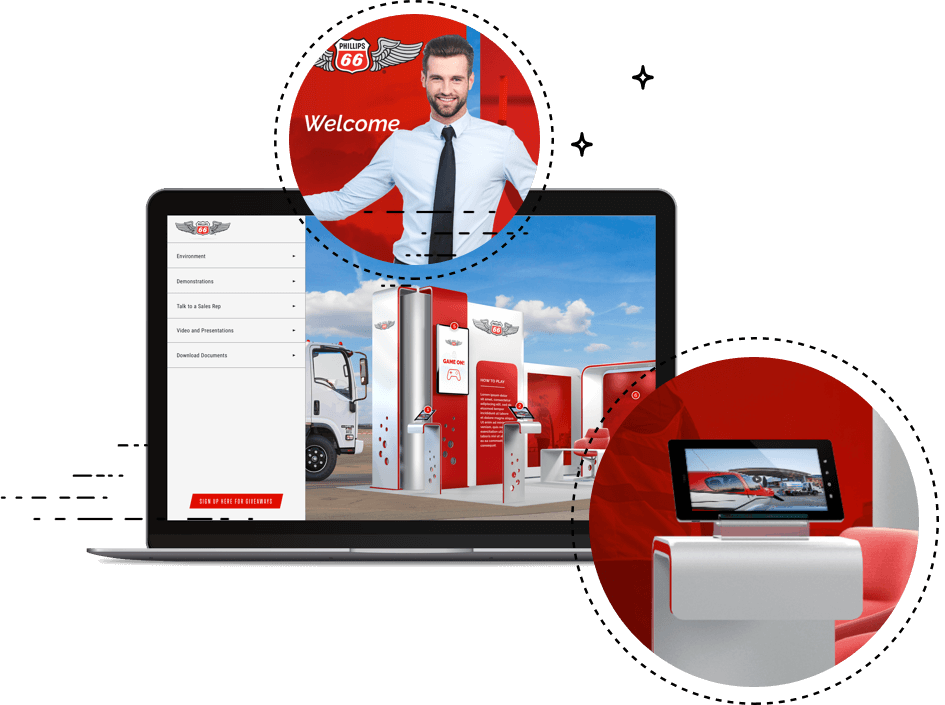 Virtual Events –
Real Connections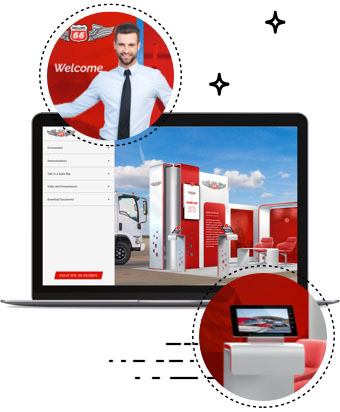 COVID-19 doesn't mean giving up on creating real connections. Trade shows, conventions, and sales events can now take place in the virtual world no longer limited by the constraints of space, time and the laws of physics.
9thWonder Virtual Events allow you to recreate and, in some ways, improve on in-person events. Tailor an event to bring to life a customized virtual environment with speakers, video, training, collateral and yes, even SWAG.
Stream Keynote Speakers
Promote events with Q&A and interactivity or allow users to watch on-demand on their own schedule.
Embed Video
Load up custom, virtual devices with a full menu of video assets, or create discoverable hotspots and easter eggs.
Host Sales Meetings
Tailor your environment and experience to your specific prospect: brand your virtual environment, feature industry-specifc resources, invite SMEs.
Scale Training Sessions
Invite 10 or 1000 customers or employees to real-time training sessions, or on-demand webinars. Allow Q&A for more effective training.
Distribute Content
Stock your virtual experience with videos, apps, white papers, case studies, collateral...whatever your customers need to learn more about you.
Hand Out SWAG
With the push of the button, customers can send themselves chargers, t-shirts, water bottles and more. Add the option to personalize for more impact.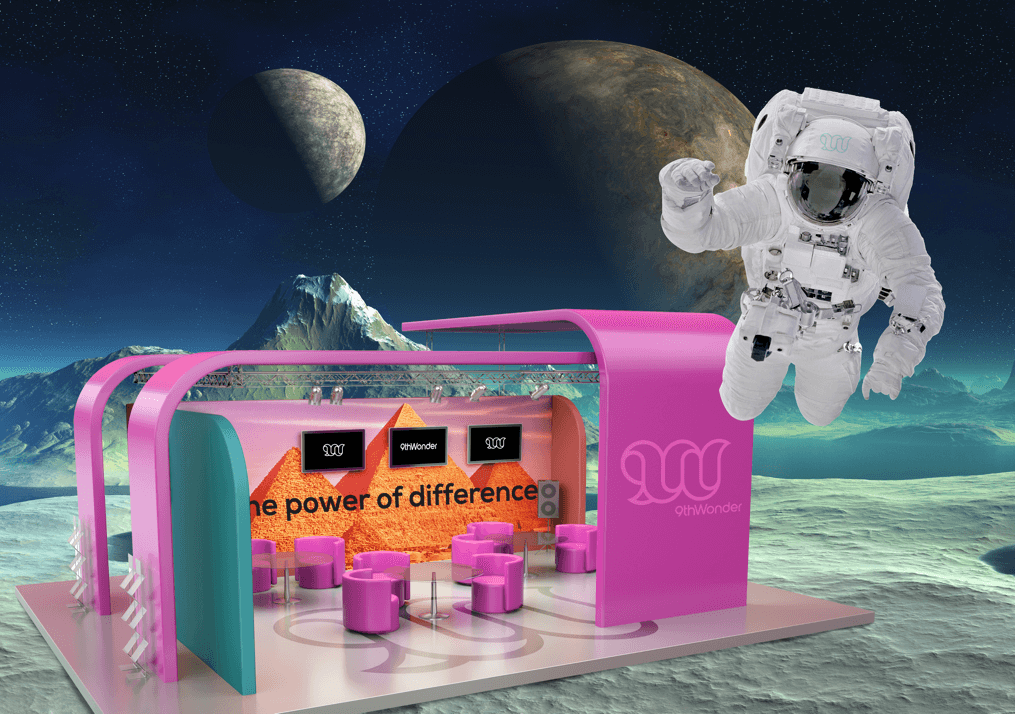 Custom Experiences for Events or Forever
Imagine meeting customers on top of a skyscraper, under the ocean, on another planet. Or empowering your audiences to autonomously browse speakers, product demos and training at their leisure, in a personalized, curated environment.
Launch your experience in tandem with specific events, or keep it running as a constantly changing activity hub for employees and customers. Anything is possible with our fully immersive virtual events platform that you can tailor to any initiative.
9thWonder is proud to partner with Altitude Exhibits to bring virtual events to life.
Any questions? Ready for a quote?
9thWonder's expert teams of strategists, content marketers, designers and developers are ready to provide you with all the information you need to get started on your virtual experience.
Complete the form to be contacted by a 9thWonder virtual experience expert.